Powerful Queen Sacrifices in Chess Olympiads
Posted: 07/30/2014 6:13 pm EDT Updated: 07/31/2014 3:59 pm EDT
Lubomir Kavalek
International Chess Grandmaster

On the eve of the Chess Olympiad in Tromsø, Norway, scheduled for the first two weeks in August, a few queen sacrifices from the past olympiads lead us to an intriguing question: when might have the queen been sacrificed for the first time?

A scarce double-queen sacrifice

The tension was mounting as my game against Lev Polugaevsky was approaching a rare moment in chess history: both white and black queens were sacrificed in a single move.

The game drew big crowds at the 1966 Havana Chess Olympiad early on since it looked like the Soviet grandmaster would go down to a rare olympiad defeat. As a matter of fact, the Soviets lost only twice at the event, according to Wojciech Bartelski's Olimpbase.

I had Polugaevsky on the ropes most of the game, missed a few wins here and there, and could not knock him down. We reached the critical position after 25 moves. Polu attacked my queen with 25...f6 and I saw a chance to finished the game with a bang.

Kavalek - Polugaevsky
Havana Olympiad 1966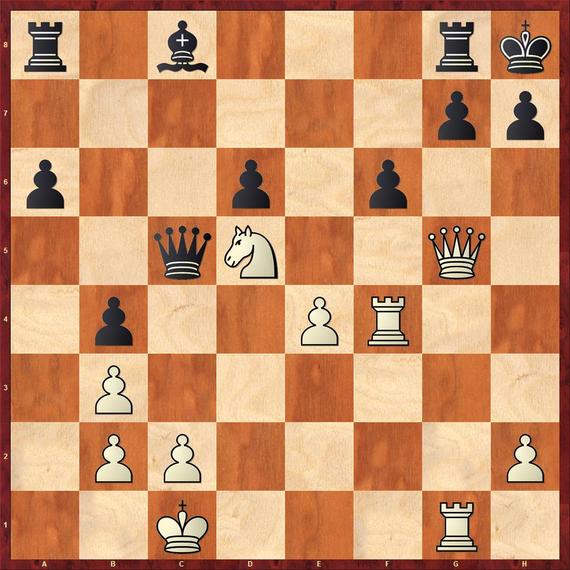 26.Qg6?!

I played the queen sacrifice without hesitation. Accepting it leads to a mate, and at the same time white threatens 27.Qxh7+! Kxh7 28. Rh4 mate. But I was brought down to earth by Polugaevsky's brilliant defense. In retrospect, white would have kept the winning chances with 26.Rxf6!? for example 26...Ra7 (26...Qxg1+ 27.Qxg1 gxf6 28.Qd4+-) 27.Kb1±.

26...Qf2!!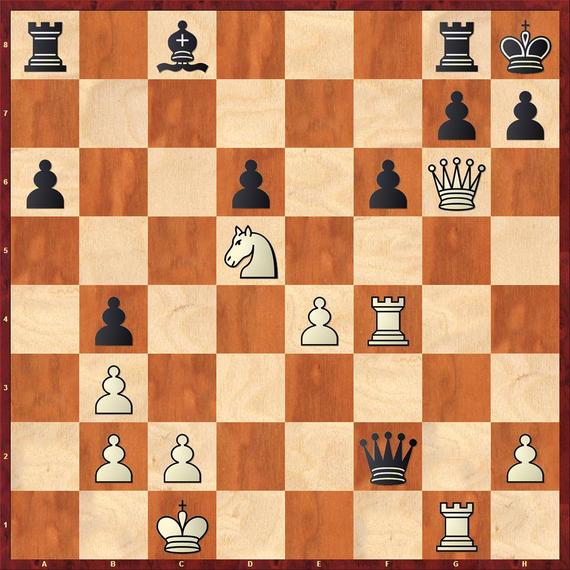 An incredible defense and a picturesque position. The black queen deflects the rook from f4, controls the square h4 and black threatens to take the white queen. There is no way to keep the attack going.

I played 27.Rxf2 and after 27...hxg6 28.Rxg6 Rf8 29.Rf4 Rf7 30.Nxb4 Bb7 I had only a small edge and Polugaevsky was able to draw in 46 moves.

Despite this setback, I had the best result on the team of Czechoslovakia, scoring 11.5 points out of 16 games. It was the last time I played for my native country. In 1968, winning the powerful national championship, I was nominated to play the top board on the team at the Olympiad in Lugano, but after the Soviet-led invasion I left Czechoslovakia. In the 1970s I would play on the first board of the U.S. team in four Olympiads.

Full article here: http://www.huffingtonpost.com/